Join Our Trade Program
APPLY ONLINE BY CLICKING HERE
Artsider has a dedicated program for design and trade professionals. Interior designers, architects, and developers can get discounts on our various wall art products.
In addition to an exclusive trade partner discount, every purchase pays the artist that designed the products you choose.
Trade Program Benefits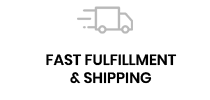 Designed for Professional Buyers
Get commercial pricing plus volume discounts and enterprise payment with tax exemptions. We also offer p
rint sizes and framing options tailored to commercial spaces.
Personalized Service
Our advisors can help you with art selections, complimentary rendering services, and anything else that makes your life easier. We work within your budget and design specifications to complement and elevate any space with art.
Customization
Modify sizes and framing on many standard products, or turn your own images into personalized art.
Have a question?
We're happy to help, send us a message.